Fantasy of Flight is an aviation related attraction based in Polka City, Florida, that takes visitors from the earliest days of human heavier-than-air flight to the latest innovations in current aviation technology. Kermit Weeks, airplane collector, pilot, and founder of Fantasy of Flight, wanted to take the attraction to new heights and create something beyond anything amusement parks have done to date. When Weeks asked Tytan to help him brand this concept, we created numerous potential themes to pitch and assisted Kermit and Falcon's Creative Group with ideation brainstorming. Tytan continues on this branding journey today, as several aspects of Fantasy of Flight are currently still in production.
Below are the style designs we initially pitched for the Fantasy of Flight's new branded graphics toolbox.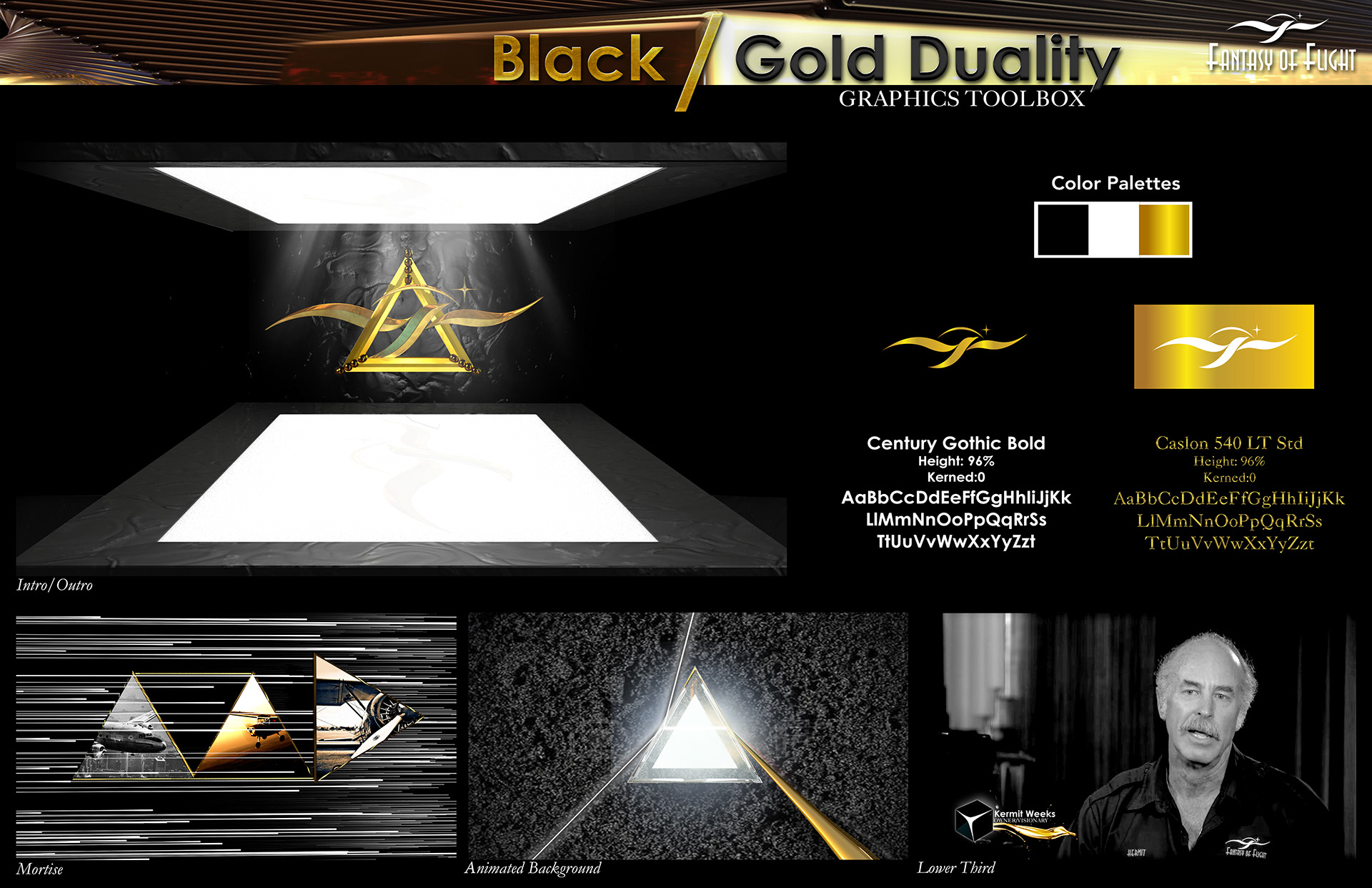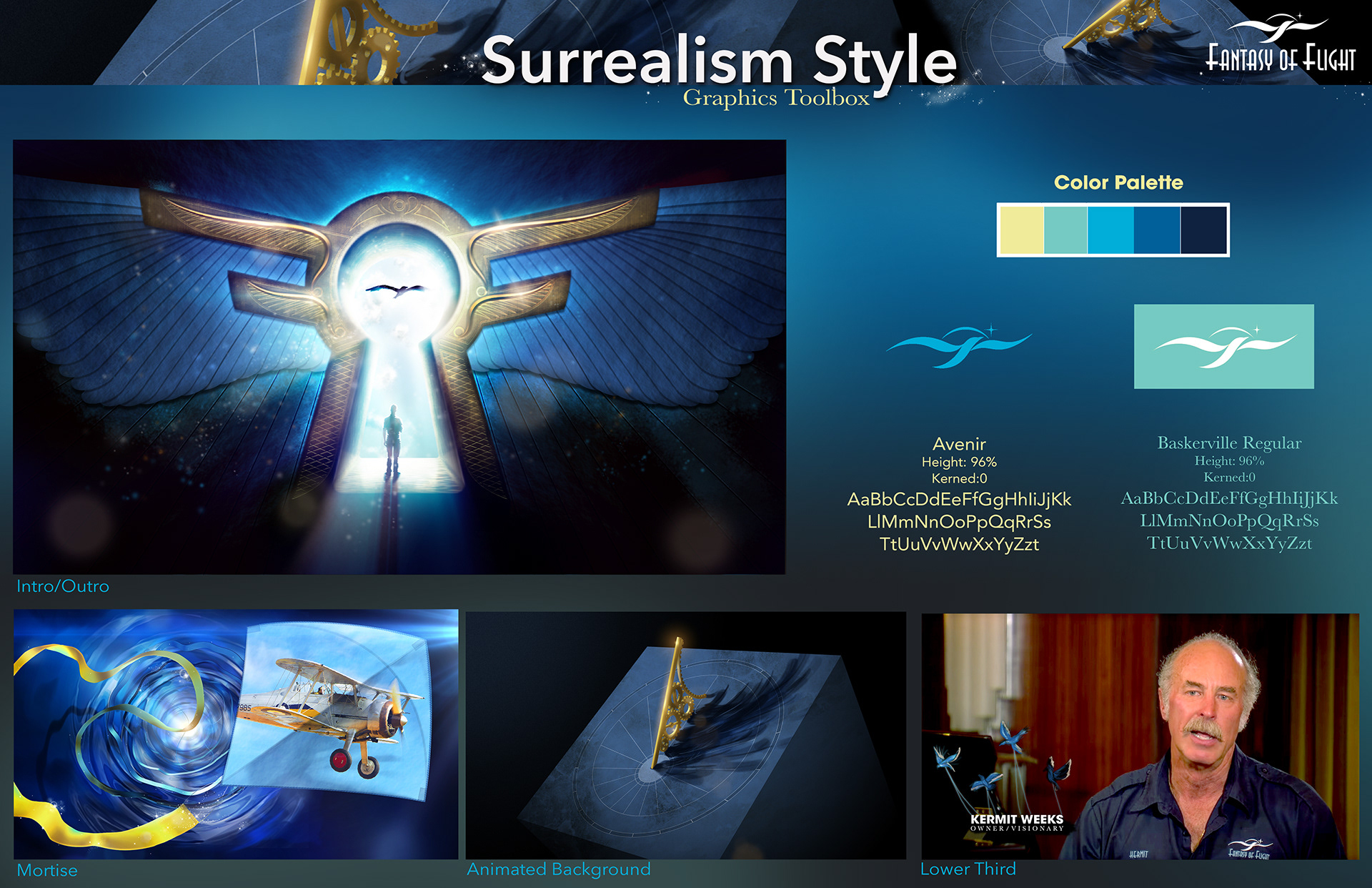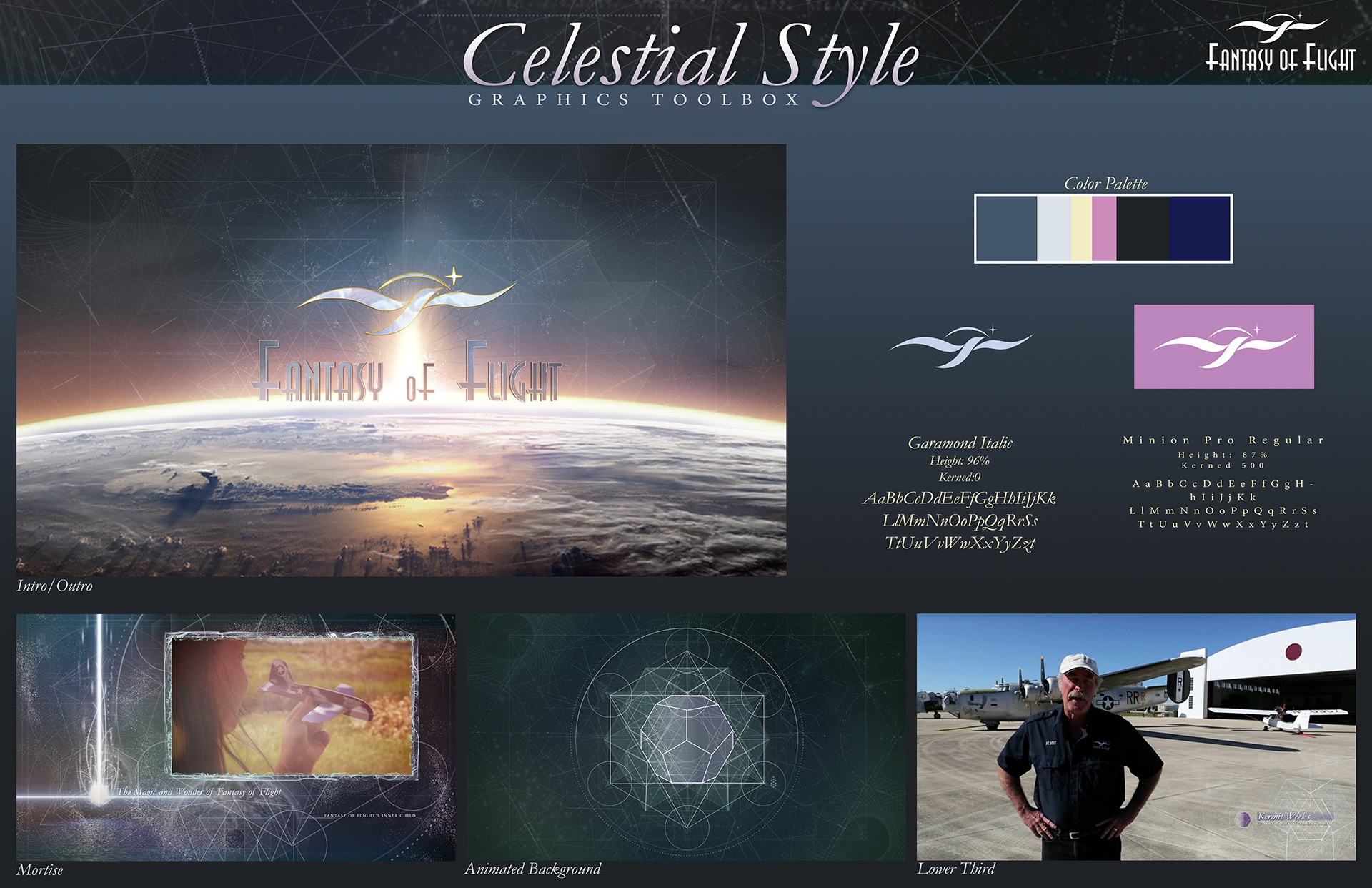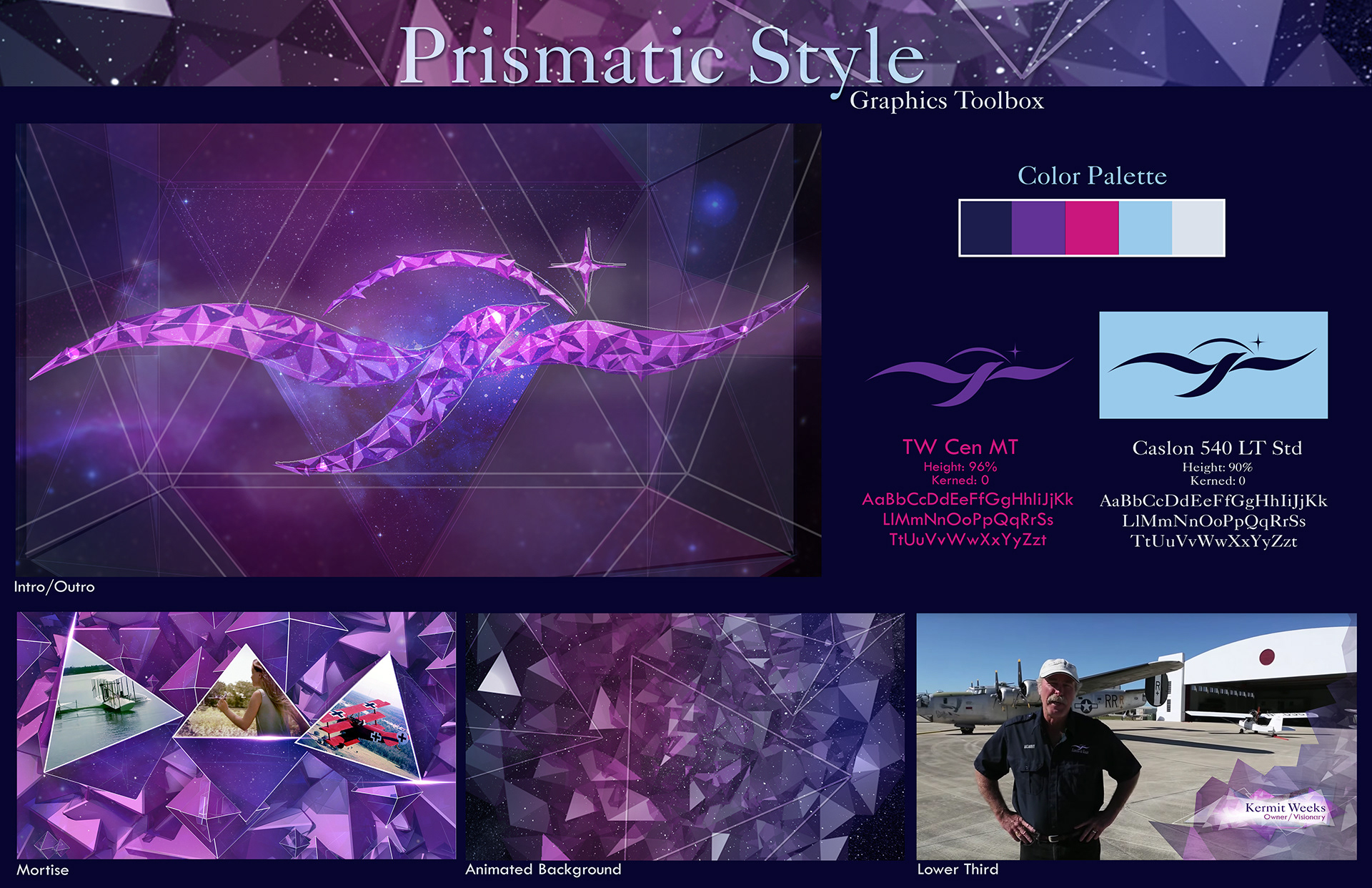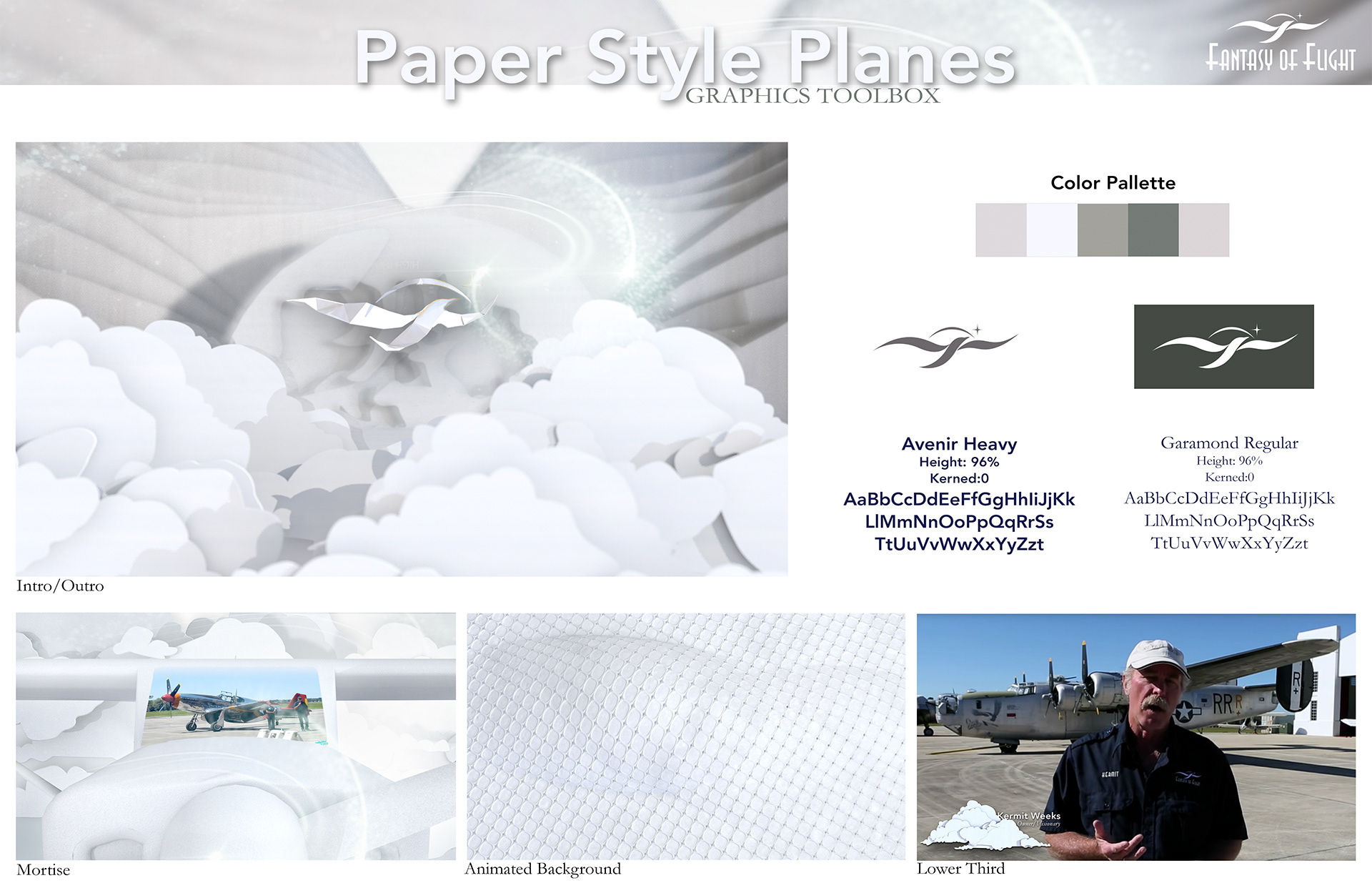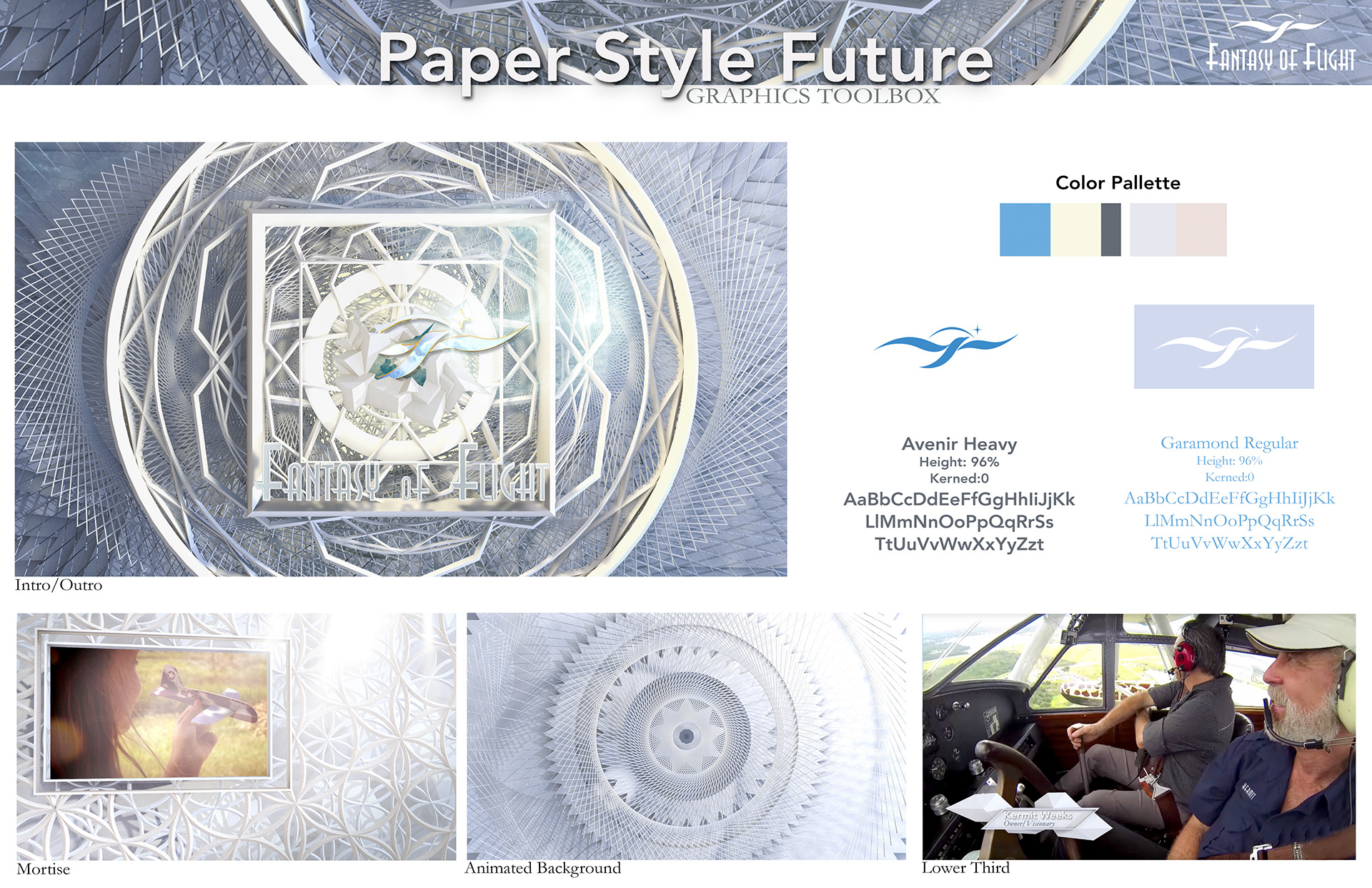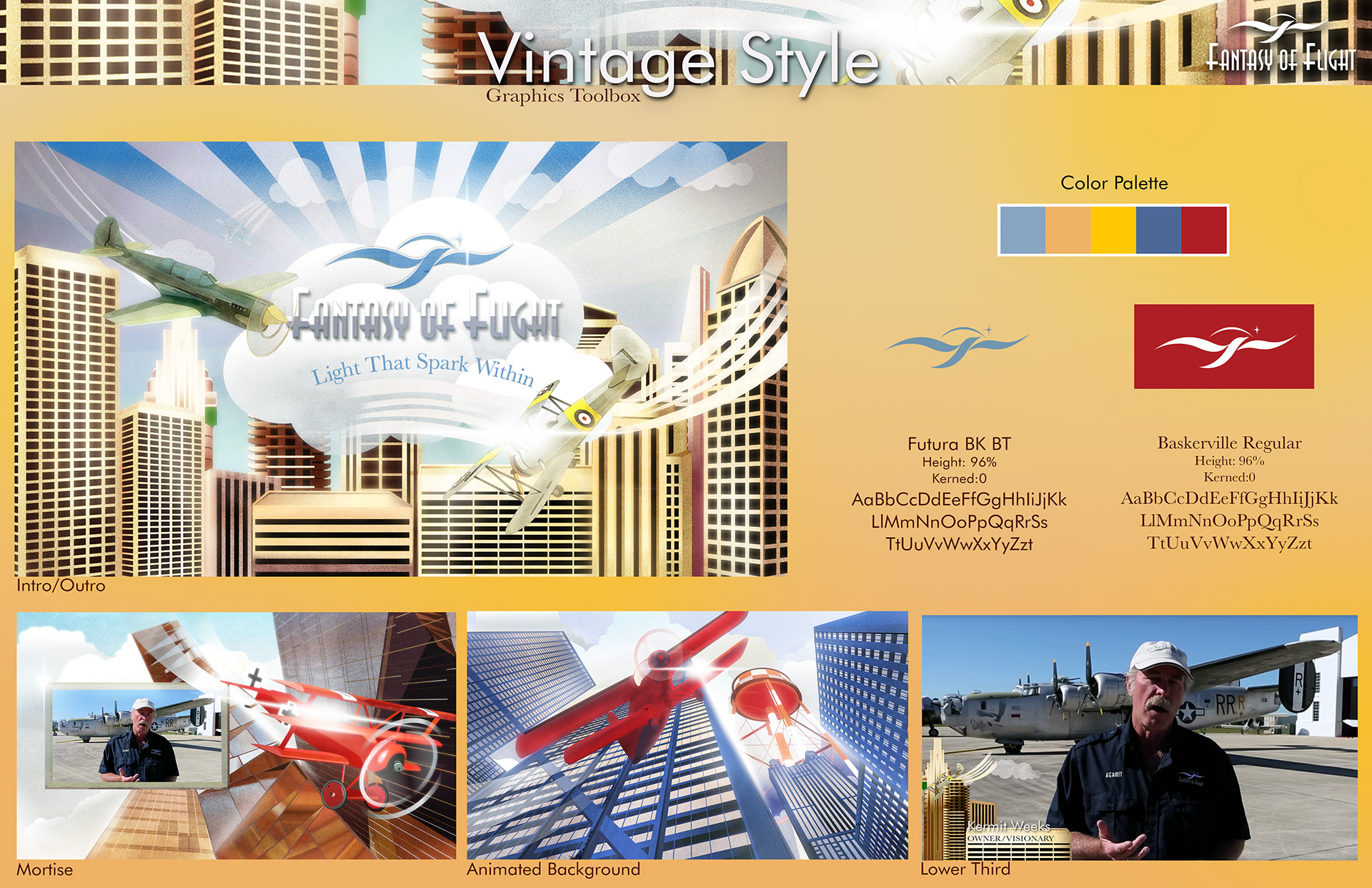 These styles were an internal joint effort at Tytan. Leah Walker and I did the initial style research and, along with Scott Jacobs, decided on the seven styles to execute. Then worked with Taylor Buchans and Anosh Master to create mockups of these styles to illustrate what each graphic toolbox would look like.

Taylor Bagley: Created the illustrations for the vintage style and the layout with which we displayed the graphics toolboxes.

Anosh Master: Generated the surrealism style frames.

Jessica Thomas: Created the frames for the Black and Gold style and both paper styles, and oversaw ideation of the rest of the project to make sure the content and founding ideas were properly executed.

Leah Walker: Worked up the frames for the Prismatic style.

Credits
Production Company: Tytan Creates
Client: Kermit Weeks
Creative Director: Scott Jacobs
Associate Creative Director: Jessica Thomas
Writings by: Rowan Proctor
Designers: Taylor Buchans, Anosh Master, Jessica Thomas, and Leah Walker
Credits for the Video
Production Company: Tytan
Client: Kermit Weeks
Director: Julio Saldarriaga
Shot by: Julio Saldarriaga and Albert Dantzer
Visual Effects: Jessica Thomas